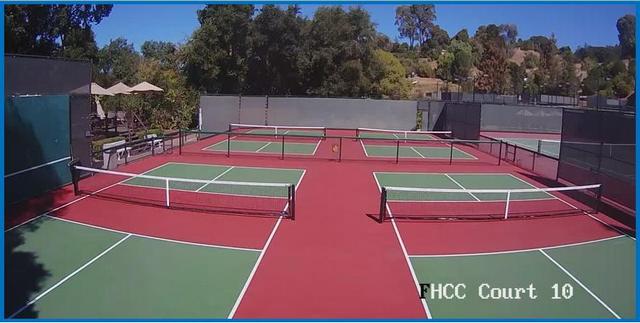 Pickleball made its debut at Fremont Hills when a small group began to play on Court 3 using "Blue tape" for court lines and a temporary net. The word spread quickly and more and more members joined in. To accommodate the growing group of players, Court 10 was converted to 4 permanent pickleball courts. The FHCC Pickleball community has now grown to over 100 members.

Drop-in Pickleball sessions are held on Wednesday, Friday & Sunday afternoons from 3:00pm & on. Tuesday mornings at 9:30am, and Saturday mornings at 9:00am. Pickleball courts are available for member play daily.
Pickleball machine available for practice.

All members are invited to join in the fun. Extra paddles are available for those that want to give it a try. More advanced members are always happy to explain the game and introduce you to the sport. One of the advantages of Pickleball is that an advanced player can partner with or play against a beginner and everyone still has fun.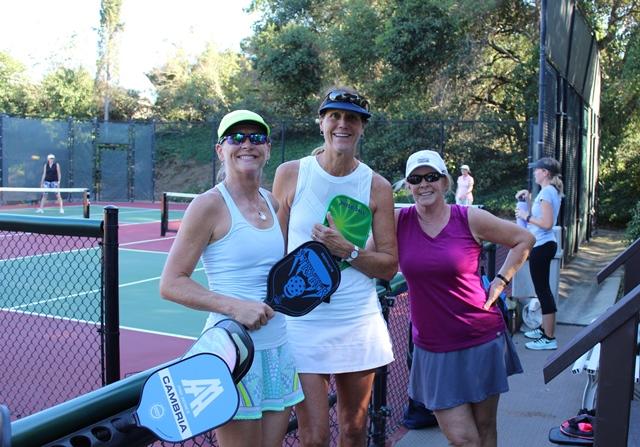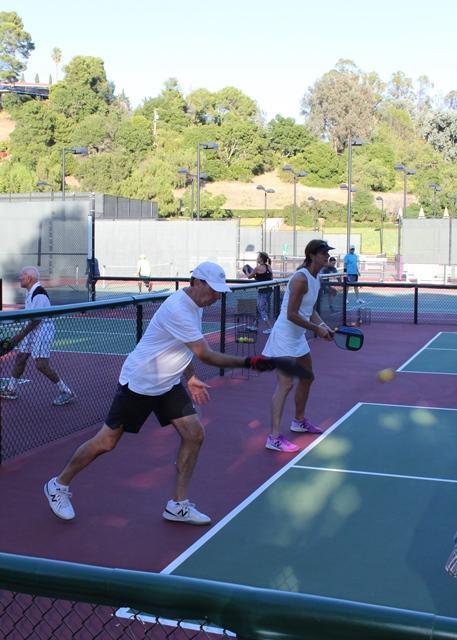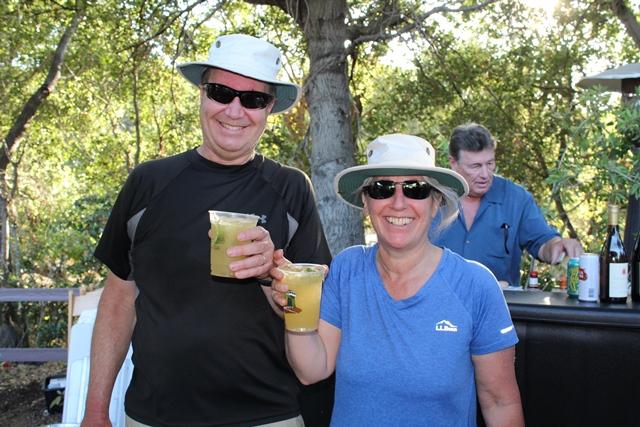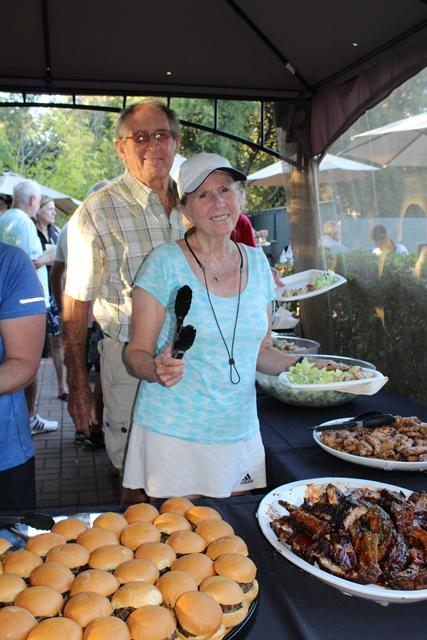 Pickleball is fun, challenging, and very Social.
All of us have made a number of new friends
here at the club due to Pickleball.

Did we mention, "It's Fun!!"
Email: courtinfo@fremonthills.com

Looking forward to seeing you on the courts.