Aquatics
Aquatics at Fremont Hills includes swimming programs for those just learning to be safe in the water, a swim team with competitive opportunities at the national level, and even includes a Masters Program for adults. Fremont Hills is unique in operating a full length Olympic-sized swimming pool with eight lanes, and for those seeking recreation and refreshments, the pool complex is staffed and available for open swim and lounging, with an on-site Barracuda Grill during the warmer months.
Learn to Swim Program
Fremont Hills is staffed with fun, engaging, and experienced instructors who can introduce your little one to blowing bubbles or craft your more experienced swimmer's stroke to the competitive level.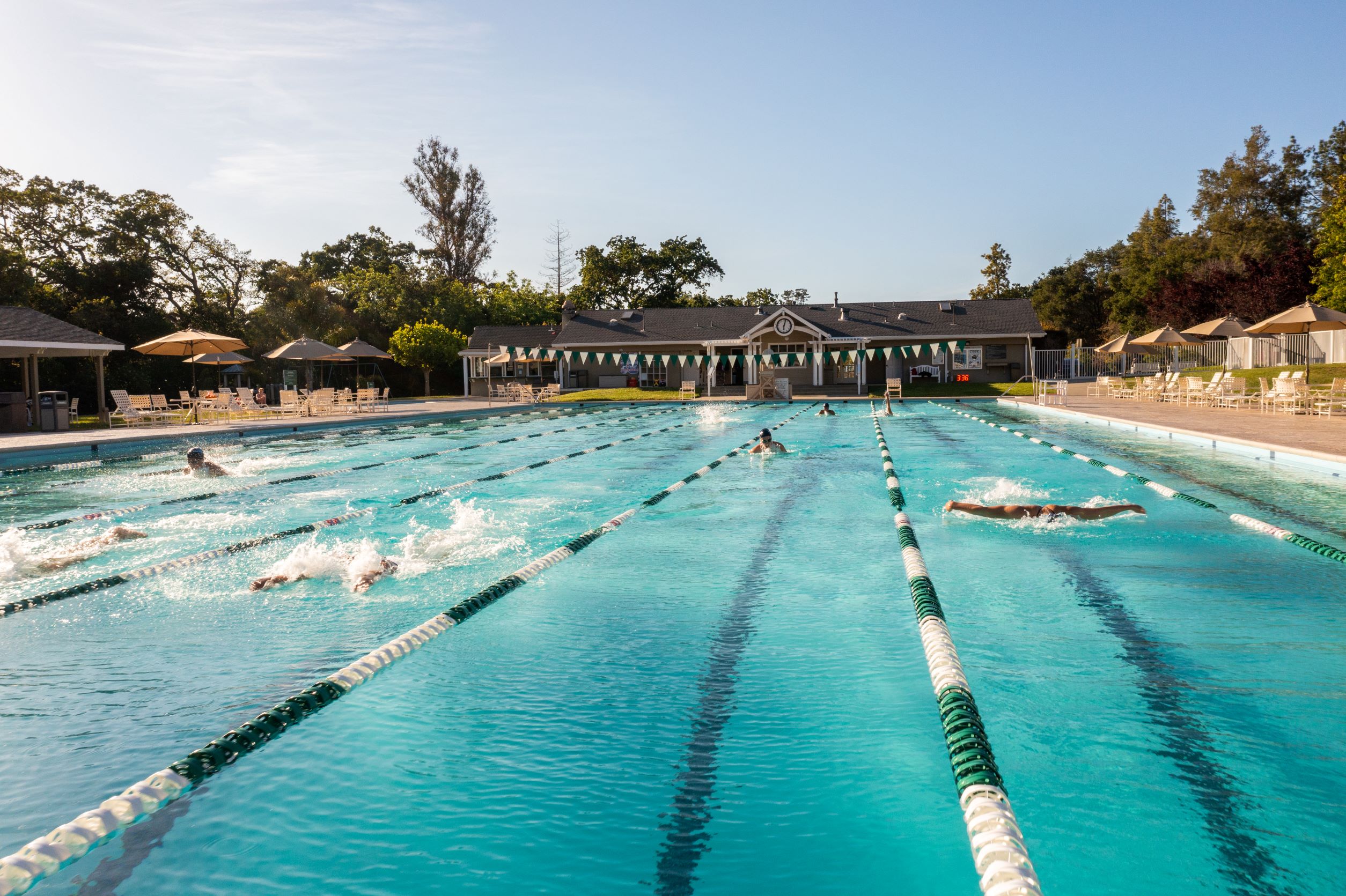 Barracudas Swim Team
The Fremont Hills Barracudas Swim Team is a member of the Peninsula Swim Association (PSA) and runs from late Spring to the beginning of the school year. Team Barracudas is open to all members' swimmers, ages 5 to 18, who love the water and love to have fun, with limited availability to non-members.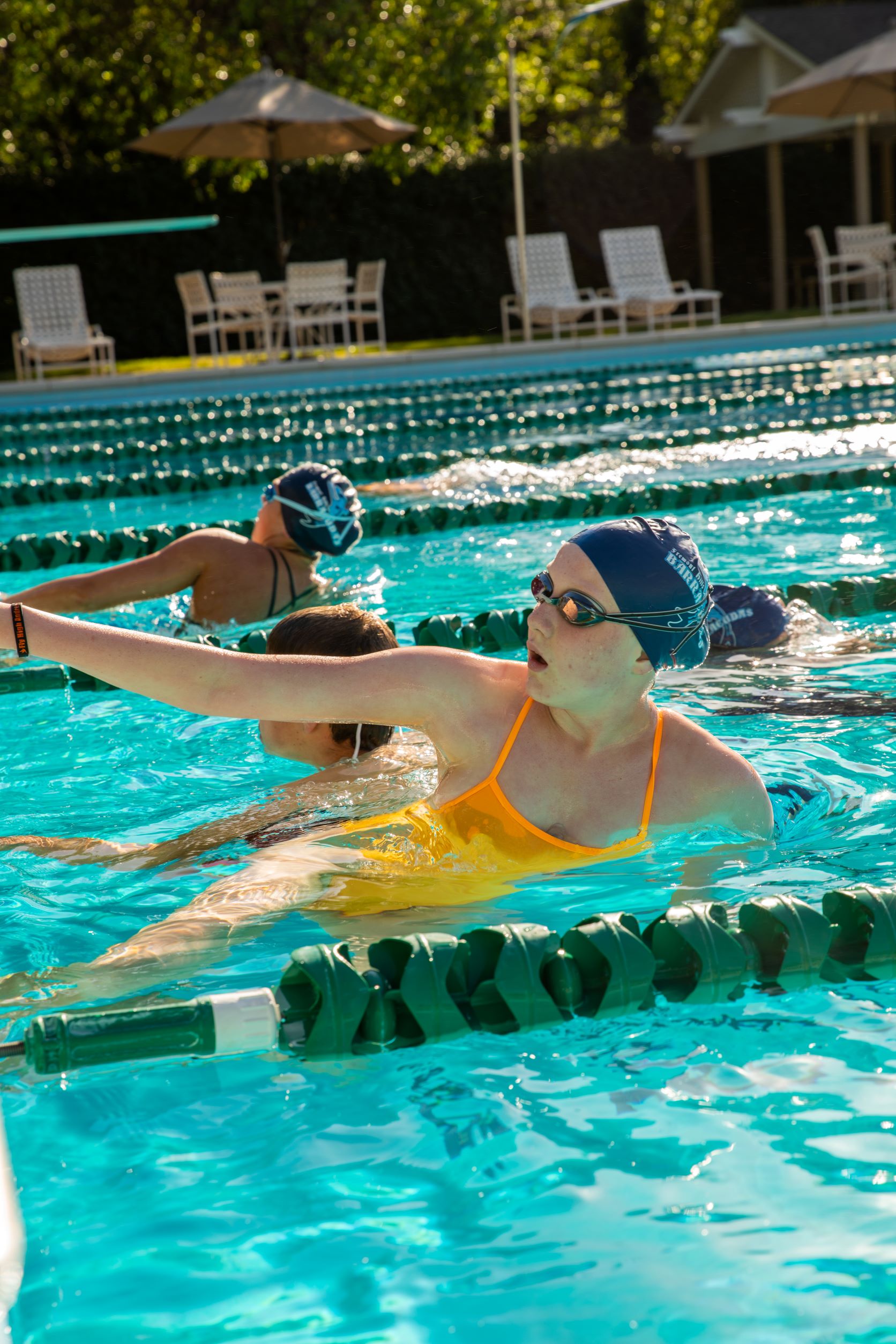 Masters Swim Program
Swimming is one of the healthiest, low impact forms of exercise for the human body and under the leadership of Masters Coach Dana Kirk, the program provides a competitive, challenging and fun way to stay active, with multiple training sessions per day, six days a week. The Fremont Hills Masters Program is open to members and non-members alike.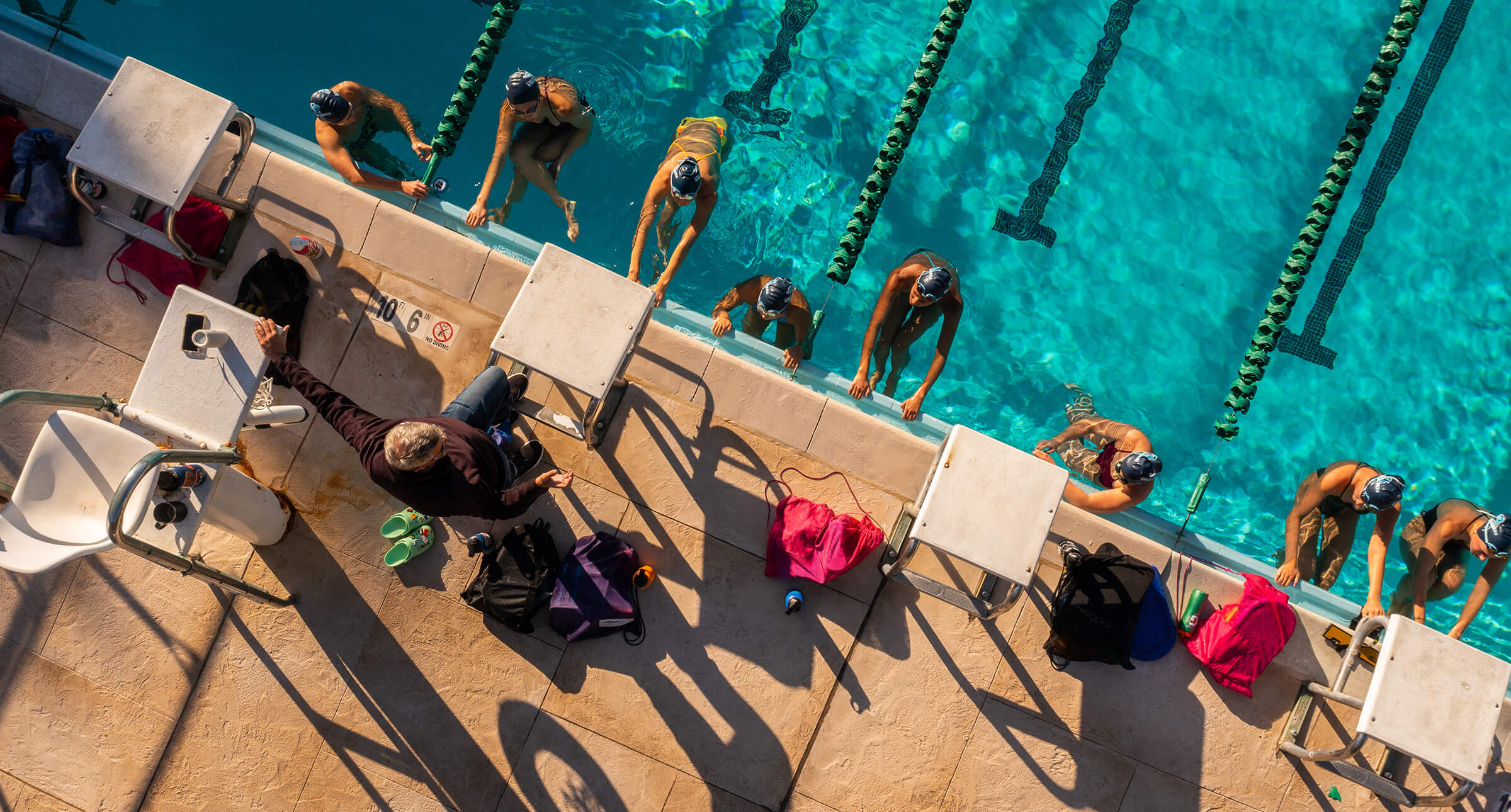 Year-Round Swim
Dedicated competitive swimmers train year round with Fremont Hills' on-site year-round PASA program, which has sent swimmers to Olympic trials in multiple years, a reflection of their hard work and dedication.